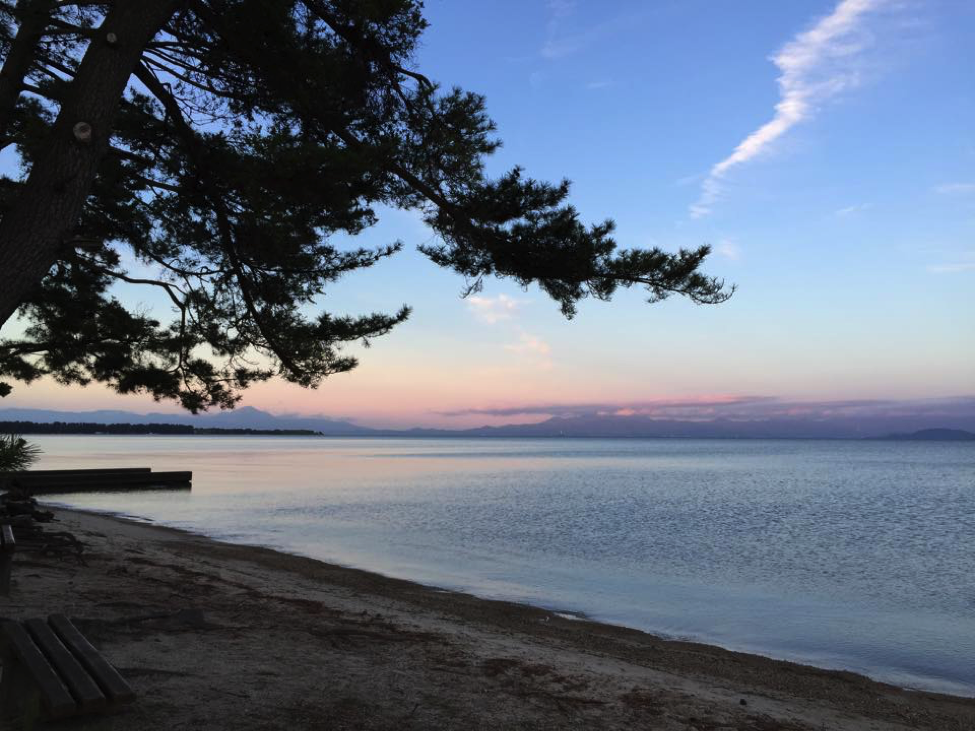 Biwako, or Lake Biwa, is Japan's largest freshwater lake located in Shiga Prefecture. It has more than 400 rivers flowing in, and only one river flowing out (river Seta, which goes to Kyoto). Given its proximity to Kyoto, it is a popular destination among university students. Thus, as trip To-bans we were motivated throughout the planning process. We decided to spend a weekend at Active Biwako Center close to Omi-Takashima station, which enables us to use the canoe and the cutter during the day, and to have BBQ and campfire in the evening.
We left HdB at 10 on Saturday morning, squeezed on a bus to Kyoto Station, took the JR to Omi-Takashima Station, having lunch on the way. We arrived around 12:30 at Active Biwako Center. The staff were kind enough to accommodate to our various needs (including giving us a room with TV so people can watch a soccer game at 4am!) and to let us check in earlier to prepare for canoeing.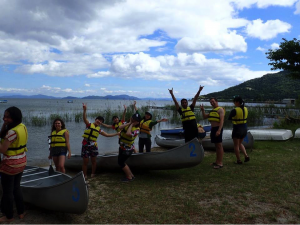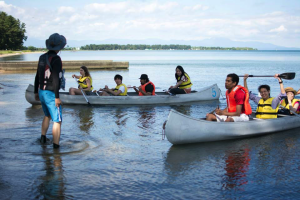 After canoeing, we decided to start preparing for BBQ, for people were getting hungry! With the team work between those who prepare the food and those who start the fire, by 18:30 we were able to enjoy dinner while watching the sunset on the lake. Campfire started too, and we celebrated the birthdays of two of our members with surprise birthday cakes!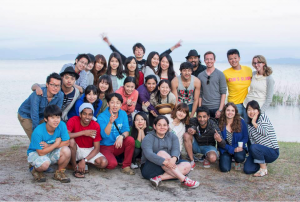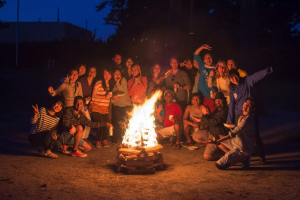 And then together we did the clean-up, took a shower at the Sento, and went to bed.
Breakfast was served at 8, after which we prepared for check out and got ready for the cutter. The cutter is a boat that requires at least 12 people to row, and our journey was 3km to reach the Tori of the Shirahige Shrine. We paired up a boy with a girl on each side, but even with 22 rowers it was actually a lot tougher than we imagined. Eventually we made it through the Tori with teamwork!