It is a joyful occasion and a historic moment for us Thanksgiving Day Tobans to organize this event to celebrate this great day – the 50th anniversary. The establishment of Kyoto International Student House (Haus der Begegnung Kyoto, HdB) in Kyoto 50 years ago was a landmark in international communication. HdB embodies participating, sharing, understanding, respecting and thanksgiving. Living together in a multicultural community enables us to transcend the boundaries of nations and create wonderful memories together.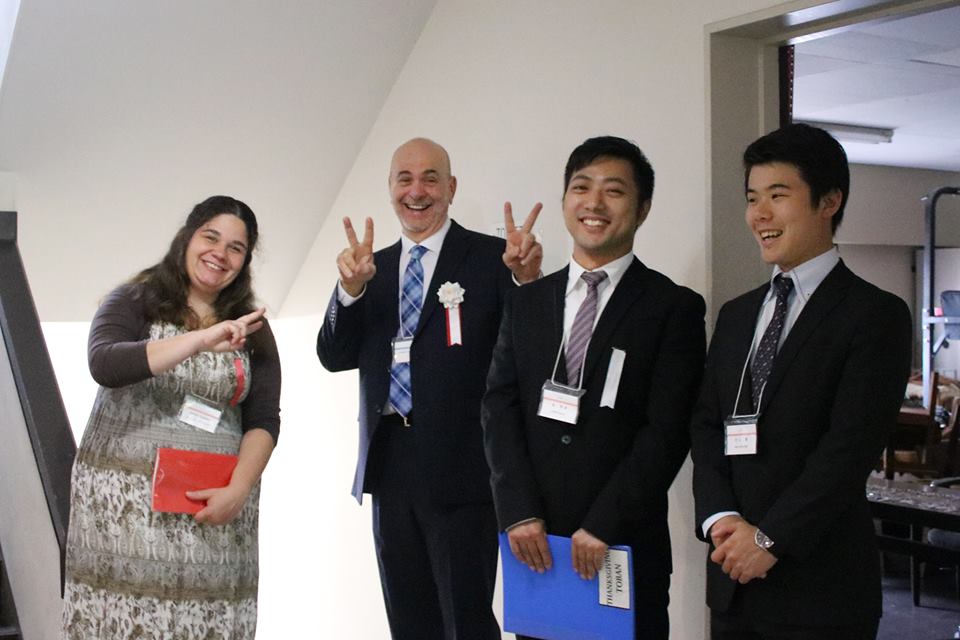 A memorial ceremony kicked off at 2 p.m., observing the 50th anniversary of HdB foundation. HdB committee members, the prefectural governor and mayor of Kyoto, vice-president of Kyoto University, and other representatives of the guests delivered congratulatory addresses to the 50th anniversary. Then, a commemorative lecture "Reflection on Encounters in the Old Capital Kyoto: Science, Literature, Art and Philosophy" was given by Professor G.A.P. Ganepola, M.D.F.A.C.S., Director for Center for Cancer Research and Genomic Medicine The Valley Hospital N.J., who entered in HdB in 1965.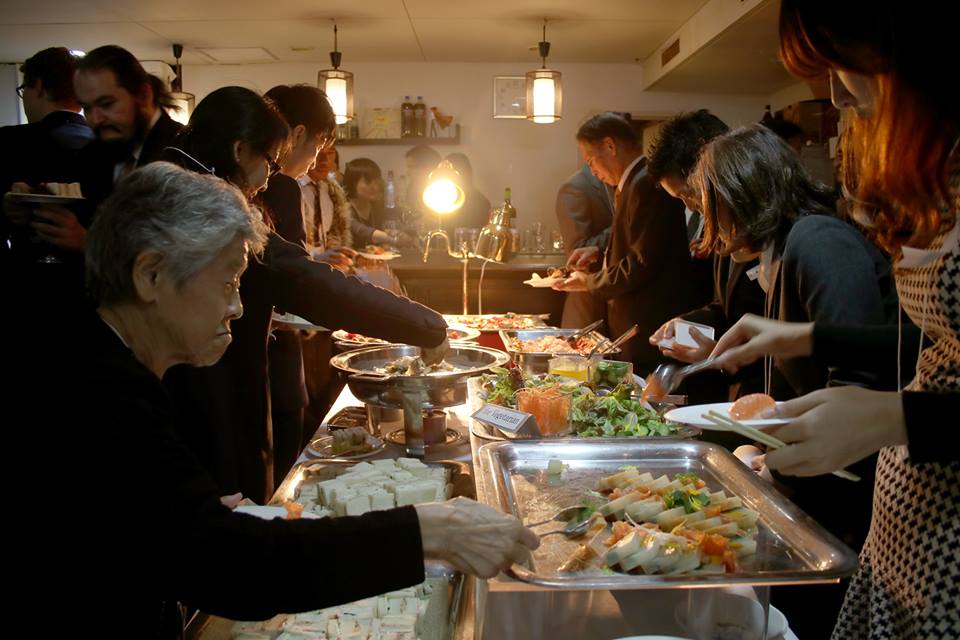 After the ceremony and lecture, House Parents, current Chair Person, and old HdB residents shared their understanding of encounter and wonderful memories in HdB, bring happiness to the hall in a cheerful atmosphere. From 5:30 p.m. to 7 p.m., a reception party was held in the lobby. Food, chats, music performance, what a wonderful night when we got together!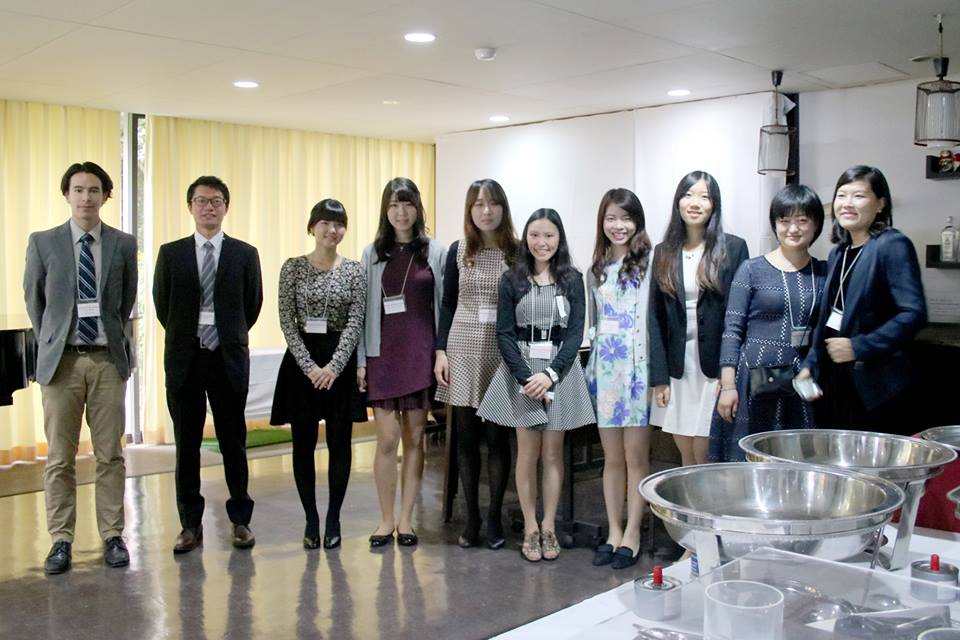 HdB's 50th anniversary dropped the curtain successfully and it is truly an honor to have everyone with us to make this event such a memorable occasion. We look forward to the next 50 years!