Though I have been living in HdB for some time, it actually is my first time to cook a Japanese dish in the common meal for me.
I was making Kakuni(角煮)out of potatoes, pork and eggs. The steps wasn't hard but it took quite a long time to boil both potatoes and pork till they get soft and not greasy. Thus for the seasoning, to let pork get the flavor throughly, I had work from the day before the common meal.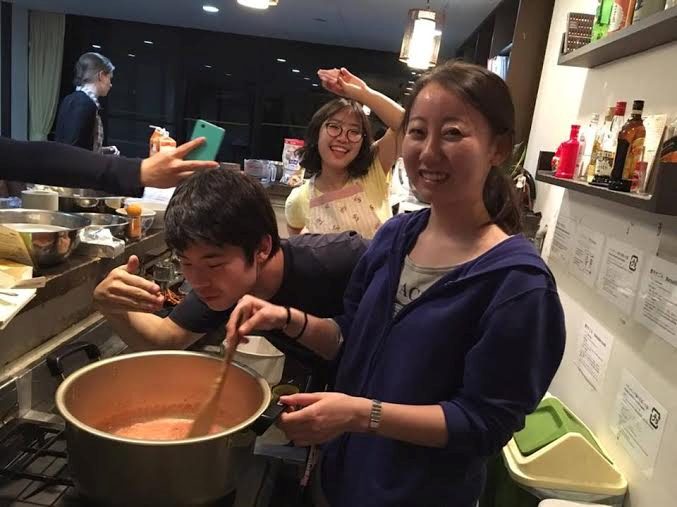 These people was making spinage curry which on the next day was proved to be AWESOME!
Of course another highlight of common meals that we all have been craving for was dessert!!!! Apple melted with cream on the tongue distributing the cinamon flavor, and strawberries was such a good match with pancakes and cream as well! WHICH end up in a even better communication after the common meal of all, driking, chatting and sharing with friend inside or outside of the dorm.
Looking forward to another sweet cozy common meal!